NAMIWalks Your Way Johnson County, KS: A Virtual Event
Join us on May 30, 2020
Register Now!
Donate To This Event
Event Date:

Saturday, May 30, 2020

Route Distance

NAMIWalks Your Way

Location:

Virtual!

Participate in NAMIWalks Johnson County, KS through social and our live feeds!

Event Time:

Start time: 11:00am

Contact Us:

Kara Ponder, NAMI Walk Manager

NAMI Johnson County, KS

PO Box 19025

Lenexa, KS 66205-9025
We are currently looking for volunteers to help make our 2020 NAMIWalks a huge success! Sign up by clicking on SignUpGenius below.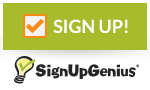 In 2020, we are celebrating 18 years of NAMIWalks, the nation's largest series of mental health awareness and fundraising events. We invite you to join us for any of our 115+ community walks. NAMIWalks is a fun, family-friendly event and there is no cost to register.
There are many ways you can make a difference via NAMIWalks: as a sponsor, committee member, team captain or team member, individual walker, virtual walker, or walk day volunteer!
However you participate in NAMIWalks, you will be joining NAMI's national movement!