NAMIWalks Minnesota
Join us on September 23, 2017
Donate To This Event
When:

Distance:

Location:

Saturday, September 23, 2017
5k
Minnehaha Park
Minneapolis, MN

Contact:

Check in:

Start time:

Dana — Special Events Coordinator
events@namimn.org
651-645-2948 x112
11:30 am
1:00 pm

Volunteer with us!
More than 100 volunteers are needed on WALK day to assist with event set-up, clean-up, activities, and logistics.
Learn more and sign up.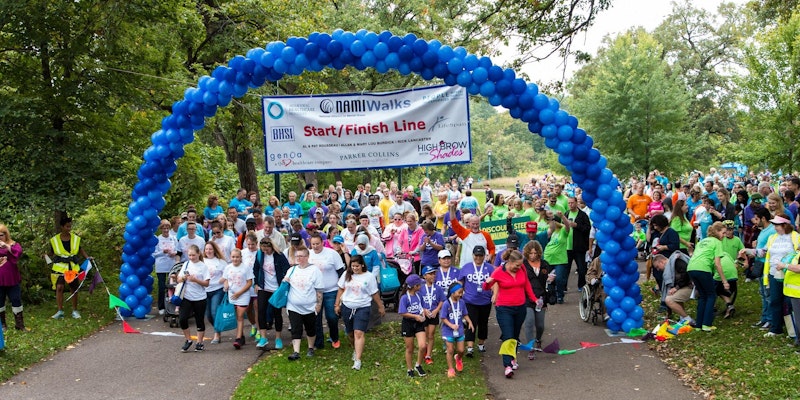 Welcome!
Join us for the largest event raising awareness about mental illnesses in Minnesota! When you walk with NAMI, you join a celebration of people living with mental illnesses and their familes.
Register today and join us as we improve lives and our communities one step at a time.
NAMIWalks Minnesota is a 5k walk beginning and ending in Minnehaha Park. The walk route travels north on West River Road, then turns around and goes back to Minnehaha Park. The parkway will be closed for the event and the route is accessible to people who use wheel chairs or scooters to get around. The 'down and back' nature of the event also lets walkers turn around at any point - making the walk as long or short as they would like.
Before the walk, a resource fair and other activities including a kid's tent and live music will begin at 11:30 AM. A brief program with speakers will begin at 12:30 PM. The walk begins at 1:00 PM and takes the average walker about an hour to complete. NAMIWalks Minnesota welcomes leashed dogs to participate in the walk, with a Dog Zone with water bowls and treats.
NAMIWalks is a rain or shine event!