Premier Sponsor:

For more than a decade, Modern Healthcare magazine has ranked Sentara as one of the nation's top integrated healthcare systems. Our not-for-profit system proudly includes 12 hospitals in Virginia and Northeastern North Carolina, including a Level I trauma center, the Sentara Heart Hospital and the Sentara Healthcare Cardiovascular Research Institute, the Sentara Brock Cancer Center and the accredited Sentara Cancer Network, two orthopedic hospitals, and the Sentara Neurosciences Institute.
Headquartered in Virginia Beach, VA, Sentara Health Plans is the health insurance division of Sentara Healthcare, offering health plans through its subsidiaries, Optima Health and Virginia Premier. Collectively, Optima Health and Virginia Premier provide health insurance coverage to over 900,000 members through a full suite of commercial products including consumer-driven, employee-owned and employer-sponsored plans, individual and family health plans, employee assistance plans and plans serving Medicare and Medicaid enrollees.
With more than 30 years' experience in the insurance business and 20 years' experience serving Medicaid populations, we offer programs to support members with chronic illnesses, customized wellness programs, and integrated clinical and behavioral health services – all to help our members improve their health. Wherever we serve our members, Optima Health stands out through our passion for health and service excellence.
Links:
Presenting Sponsor:
Capital One is on a mission to help our customers succeed by bringing ingenuity, simplicity, and humanity to banking. We were founded on the belief that the banking industry would be revolutionized by information and technology, beginning with credit cards. We are now the nation's fifth-largest consumer bank and eighth-largest bank overall.
Founder-led by Chairman and Chief Executive Officer Richard Fairbank, we believe that innovation is powered by perspective and that teamwork and respect for each other lead to superior results. Across the company, we're building customer experiences that are real-time and intelligent. We measure our efforts by the success our customers enjoy and the advocacy they exhibit.
We're enabling great talent with great spaces. Our award-winning office designs promote creativity and collaboration. In 2018, we opened our new headquarters in McLean, Virginia, where engineers, designers, and data scientists work side by side to imagine the next great chapter of Capital One.
Links:
Platinum Sponsor:
After almost ten years of being a dessert exclusive restaurant, Shyndigz in historic Carytown, Richmond is introducing a savory menu of small plates and charcuterie. We're partnering with local businesses and using our tried and true favorite products to complete this menu. We are also proudly the only dessert cafe in Richmond and for the day time crowd, voted best dessert in Richmond for five years running. Also, check out our beer and wine selection and special daily sweet treat specials at 1831 Cary Street, Richmond, Virginia or visit our website at www.shyndigz.com
Links:
Platinum Sponsor:
COUNTRY CHEVROLET INC. strives to be the Warrenton area's go-to Automotive Resource
Here at Country Chevrolet Inc., proudly serving Virginia, we know that there's a lot more to buying a car than... well, simply buying a car. Our team is here to guide you through every facet of your automotive experience from helping you shop for the perfect new or used Chevrolet model to helping you keep your ride in tip-top shape with expert auto service and genuine OEM parts. We're here to help from every angle of the buying and owning process, and we're eager to help you realize your automotive dreams.
At Country Chevrolet Inc., We're Proud to Guide You Through Every Step of Car Ownership
From the moment you first step into our showroom, we're committed to understanding your needs. If you're in the market for a new or used Chevrolet, we'll make sure to match you with one that fits your style, so your only test driving a car that works for you. Our financing team, meanwhile, can make sure that your payment is one that fits your budget, while our parts and service centers work to ensure your next Chevrolet Silverado 1500, Equinox, Spark, Bolt or Blazer is one that continues performing like new for years to come.
Links:
Gold Sponsor:
Aetna Better Health of Virginia offers managed care services and programs to individuals and families who qualify for Medicaid, FAMIS (Family Access to Medicaid Insurance Security), and CCC Plus (Commonwealth Coordinated Care Plus).
We have been serving the Medicaid population in Virginia since 1996.
Our health plan is a subsidiary of Aetna, which has more than 150 years of experience in meeting members' health care needs. On April 1, 2016, we changed our name from CoventryCares to Aetna Better Health of Virginia.
We believe in delivering care through a collaborative approach. We partner with providers who deliver quality and effective care to achieve the best outcomes for our members. Our programs encourage members to take charge of their health. Through our care management program, members set goals for their health. Our team of case managers, providers and caregivers work with the member to help them achieve their goals. This benefit comes at no cost to the member.
Resources:
Member Newsletter CCC Plus Fall 2021
Member Newsletter Medallion 4.0 Fall 2021
Links:
Gold Sponsor:
Since 1925, we've been providing the protection you need and the service you expect – all at a great price. See why more than 90% of customers stay with us year after year.
WE'RE A PART OF THE COMMUNITY
Over 6,000 employees and 13,000 independent agents live and work in hometowns like yours
We're driven to give back to our communities, from delivering Meals on Wheels and coaching Little League, to helping people rebuild after a catastrophe. We know that our customers trust us to help them when they're faced with the worst. We're proud to be there when they need us the most.
Products that protect you without surprises.
Our auto, home, business and life insurance are rooted in the principles of honest, decency, service and of course, affordability.
OUR FOUNDING PURPOSE
The founders had very high principles in mind when they started the company on April 20, 1925. And ERIE's Founding Purpose has never been lost sight of since.
Links:
Gold Sponsor:
Horizon Behavioral Health is the premier provider of mental health, substance use and intellectual disability services in Central Virginia. Horizon's mission is to support and promote the health, independence and self-worth of individuals and families in Central Virginia by providing a continuum of community-based treatment, prevention, early intervention, and aftercare services for persons affected by mental health, intellectual disabilities, substance use and co-occurring disorders.
Our vision is to provide behavioral healthcare services that are accessible, consumer-centered, cost effective, and outcome-based.
WE VALUE:
Each individual and family's right to participate in decisions affecting his or her life. Each individual and family's right to be safe from harm. Providing timely services in the least-restrictive setting which are accessible, affordable, efficient and adaptable to an individual's need. Developing and retaining a well-trained and culturally diverse staff. Evaluating our services regularly as they relate to client and community needs. Working cooperatively with other agencies and organizations to provide our community with fully integrated services.
Links:
Gold Sponsor:
At our core is perseverance, a fierce determination to overcome any obstacle regardless of setbacks, on behalf of patients and their loved ones. We place greater value on what we can achieve together than on what we can do alone because the needs of those we serve always come first. We will not be bound by doing what's been done before. Instead, we free ourselves from preconceived notions to discover solutions that advance patient care. Our mission is clear: Otsuka-people, creating new products for better health worldwide.
We are doing everything in our power to live up to our mission in three important categories.
Neuroscience
Our driving philosophy at Otsuka is to serve those with unmet medical needs, and that couldn't be more true than in our dedication to the central nervous system (CNS) space. In our 30 years of experience working in this therapeutic area, we continue to innovate and defy limitation by taking risks to overcome the complexities of treating mental health. We respect the value within every mind and are committed to making a difference in the lives of patients living with schizophrenia, major depressive disorder, bipolar disorder, and other CNS conditions.
Nephrology
When Otsuka saw a need for clinical expertise and research in the nephrology space, we decided to lead the way. For more than 20 years, we have been bringing our research and expertise to this therapeutic area. We have focused on developing novel drugs in areas of unmet need, such as autosomal dominant polycystic kidney disease and hyponatremia, that have changed the treatment landscape. Our long-term perseverance has led to major breakthroughs, giving patients renewed hope and clinicians more options than ever before.
Digital Innovation
Digital technology has not only changed the world we live in, but it is also changing the face of healthcare. Otsuka is at the forefront of this transformative juncture in medicine, creating novel solutions that help address the challenges of those living with serious mental illness. We believe our investment and leadership in this therapeutic area will revolutionize patient care as we know it. Patients will be able to engage and communicate with their care teams in new ways, and clinicians will have data-driven insights that may help inform treatment decisions.
Links:
Silver Sponsor:
Benefits to help you live life, your way. Plus, there are no copays or deductibles for services that are part of your benefits.
A full range of health care services. Pharmacy and prescription benefits. Dental benefits. Vision benefits. Behavioral health and substance abuse services. Extra benefits at no cost to you.
What to expect after you sign up:
You'll receive your new member packet soon after signing up with us. Your packet will include your welcome letter and quick start guide.
You'll also receive your health assessment or health screener. Be sure to complete it to make sure you get the benefits and services you need. To help you get started in using your benefits, visit our new member page.
Links:
Silver Sponsor:

At Johnson & Johnson, we believe good health is the foundation of vibrant lives, thriving communities and forward progress. That's why for more than 130 years, we have aimed to keep people well at every age and every stage of life. Today, as the world's largest and most broadly based healthcare company, we are committed to using our reach and size for good. We strive to improve access and affordability, create healthier communities, and put a healthy mind, body and environment within reach of everyone, everywhere.
Every day, our more than 130,000 employees across the world are blending heart, science and ingenuity to profoundly change the trajectory of health for humanity.
Links:
Silver Sponsor:
Our mission is simple. Our Family Taking Care of Yours Because We Care. When you or a family member visits our hospital, you can expect to be treated with compassion, care and respect and be provided with the highest level of healthcare.
Founded in 1915, John Randolph Medical Center has grown into a 147-bed facility committed and dedicated to serving the entire Tri-Cities Region. We've also recently opened TriCities ER, a free-standing emergency room, to better serve the healthcare needs of the growing Tri-Cities community.
John Randolph Medical Center has the certifications you're looking for in a healthcare provider. We have been recognized for four consecutive years as one of The Joint Commission's Top Performing Hospitals and have obtained The Joint Commission's disease specific accreditation for our Hip and Knee Replacement Programs. John Randolph Medical Center has also received recognition from the American Association of Respiratory Care and our emergency room is stroke and chest pain accredited. We remain focused on continuously expanding our services and technology, enabling us to provide quality services to our community.
When you select John Randolph Medical Center for your healthcare needs, you should feel confident you've chosen a hospital that is a nationally recognized healthcare provider and part of HCA Virginia Health System, Central Virginia's largest healthcare provider. Through the HCA network, you have access to groundbreaking technology and treatments along with specialty hospitals, like Chippenham Hospital's Levinson Heart Institute and the Sarah Cannon Cancer Institute at Johnston-Willis Hospital.
Links:
Silver Sponsor:
Our experienced and well-trained cosmetic and reconstructive surgeons, *Dr. Lawrence Colen and Dr. Theodore Uroskie, Jr. are certified by the American Board of Plastic Surgery. Located in Norfolk, Virginia, our practice is dedicated to serving people of all ages who are looking to improve form or function by surgery. In addition to many of the plastic surgery procedures available, we also offer many non-invasive skin care options to restore the look and feel of your skin!
Our Philosophy
Our Plastic Surgery practice reflects a sincere respect for the people we treat. We approach each patient individually. A thorough preoperative consultation with frank discussion of what can and cannot be accomplished sets the stage for achieving our ultimate goal – complete patient satisfaction. We emphasize sound surgical principles that are based upon time-proven techniques. Our office is fully staffed and accredited and reflects a caring environment where the individual needs of our patients are our top priority.
Links:
Silver Sponsor:
Fueled by Scientific Discovery
We strive to conduct effective advocacy for public policies that encourage the discovery of important, new medicines for patients by biopharmaceutical research companies. To accomplish this mission, we're dedicated to working with everyone in Washington, DC, and across the country.
At the Forefront of Change
We believe in the value of biopharmaceutical research and development and the importance of a robust innovation ecosystem supporting scientific advances to the benefit of patients and society.
Senior leaders from the world's leading research-intensive biopharmaceutical companies make up our board of directors. Our senior executive team at PhRMA works closely with them to improve health care through innovation and research, alongside advocating for policies that support biopharmaceutical research and development for patients.
Links:
Silver Sponsor:

At Sunovion, we are advancing therapies to tackle some of the most challenging psychiatric and neurological disorders that impact the lives of millions of people worldwide. As a patient-centered company, we focus on improving the quality of life for those living with serious CNS conditions. Within a decade, we have introduced several new treatment options and will continue expanding our portfolio to enable better outcomes for those we serve. Innovation today, healthier tomorrows.
Our mission, vision and values are foundational to our purpose and drive our innovative medicines. These principles inspire our culture and foster collaboration, trust, and a passion to serve patients. We strive to contribute to society through the novel application of science and medicine to support a healthy future for people around the globe.
Links:
Bronze Plus Sponsor:
Gateway Homes is a non-profit organization that provides mental health services in a residential setting, located in Virginia on about 36 acres in Chesterfield County. Gateway was founded in 1983 by a group of concerned families and health practitioners whose lives were touched by severe mental illness.
Our founders were personally motivated to create a new standard for helping their loved ones and friends with serious mental illness to achieve a better quality of life through expert, compassionate mental health supportive services. Gateway's original campus is located in Chesterfield County, just south of Richmond, Virginia, and provides a residential setting with supportive services specifically designed to meet the needs of individuals diagnosed with serious mental illness.
Links:
Bronze Plus Sponsor:
Kempsville Center for Behavioral Health is a leading community partner providing acute, residential and Partial Hospitalization treatment for children and teens exhibiting behavioral and/or mental health concerns. Our programs are designed to treat your child or teen in a secure, therapeutic environment. If your child or teen is facing difficulties with mental health, Kempsville Center for Behavioral Health may be able to help. Call 757-461-4565 today for a no-cost, confidential assessment. No referral or emergency room visit is needed.
We provide:
Acute inpatient hospitalization to child and adolescent male and female patients, ages 4 to 18.
Residential treatment is for male and female patients, ages 11 to 17.
Partial Hospitalization treatment is for male and females, ages 11 to 18.

Kempsville Center is:
TRICARE®-certified The Joint Commission accredited
Licensed by The Virginia Department of Behavioral Health and Developmental Services.
Virginia Association of Independent Specialized Education Facilities (VAISEF) accredited.
Bronze Plus Sponsor:
TowneBank began in April 1999 with start-up capital from over 4,000 shareholders, 86 employees, and 66 directors to open three banking offices. Now, with 43 banking offices spanning from Charlotte to the Outer Banks in North Carolina and from Hampton Roads to Richmond in Virginia, we have become one of the largest banks headquartered in Virginia. Though, we've never lost sight of our roots: local decision-making; community board leadership; volunteerism, philanthropy, and a culture of caring — it's all part of the Towne experience.
TowneBank will be a relationship and friendship driven local bank focused on basic human values that will serve to create a warm sense of belonging and financial well-being among our family of members.
We will offer a competitive array of business and personal financial services, delivered with only the highest ethical standards. Our commitment to exquisite service for our members will lead to our ability to create a reasonable rate of return for our shareholders, a bright future for our dedicated bankers, and a leadership role for our bank in promoting the social, cultural, and economic well-being of our community.
Links:
Bronze Sponsors:
Adapt 2 Healing grew in existence in 2019 by a Parent trying to understand her process of recovery after the passing of her eldest son. Understanding that we all have reoccurring trauma and stressors but for many of us it comes without a pause for our mental health wellbeing, It comes without regard to our needs, medical and physical health. As a black woman that has not been afforded the space to pause, there is an understanding we too deserve to grieve and It doesn't have to be alone. It is concluded that resiliency and support are tools that we will use to learn to heal together on our own terms.
A Non- Clinical Peer Based and Run, Mental Health Healing, and Wellness Coaching Support Service. We use mutual lived experience to support You and your family needs of service and goals through your developed recovery process.
Links:
The Alleghany Highlands Community Services Board is committed to improving the quality of life for individuals in our community with behavioral health challenges and developmental disabilities. AHCS is committed to preventing the occurrence of these conditions through an integrated community-based system of care. AHCS is committed to being responsive to individual needs and choices. Alleghany Highlands Community Services (AHCS) began in 1983 and is one of forty Community Services Boards and Behavioral Health Authorities established under the Code of Virginia to provide comprehensive services to individuals who have mental health disorders, developmental disabilities, or substance use disorders. As the publicly funded safety net for service delivery, we must continuously monitor and evaluate our cost for services as well as the effectiveness of what we do. AHCS operates multiple service sites throughout the Alleghany Highlands, with over 150 employees working to support our services. We are proud to have served our community for 37 years. AHCSB is accountable to and licensed by the Virginia Department of Behavioral Health and Developmental Services (DBHDS) for the quality of care and fiscal accountability of the programs under its jurisdiction.
Links:
We believe people have a right to expect more from the companies they do business with – and they can expect more from Atlantic Union Bank, a bank whose Virginia roots go back to 1902.
So how did a bank founded in a small rural county with just $2,500 become the large, customer-focused bank that we are today? Why have individuals and businesses trusted us for checking, savings, loans, and more for well over a century? Perhaps it's because our customers know they can expect a better banking experience with Atlantic Union Bank – because we expect more from ourselves. We understand that financial services is about much more than money. At the heart of every banking transaction is a real person – someone who dreams of buying a house, starting a business or saving for retirement.
By offering fair financial solutions and honest advice, we create opportunities for families and business owners. And in doing so, we fulfill our purpose of enriching the lives of the people and the communities we serve. Our relentless focus on our customers means that no matter how much we grow, we'll always be a community bank that cares.
Links:
Childhelp remains true to their vision. The internationally respected nonprofit is the largest organization dedicated to helping victims of child abuse and neglect as well as at-risk children. Though it has grown beyond their wildest dreams, CEO and Chairman, Sara O'Meara, and President, Yvonne Fedderson, who still work every day for this critical cause, have never forgotten those eleven little orphans in a storm that inspired their mission of hope.
Childhelp exists to meet the physical, emotional, educational, and spiritual needs of abused, neglected and at-risk children. We focus our efforts on prevention, intervention, treatment, and community outreach. Childhelp programs and services help children from any situation and let them experience the life they deserve: one filled with love. The principle theme across all of our programs is to provide children we serve with an environment of compassion and kindness.
Childhelp's programs and services include residential treatment, children's advocacy centers, therapeutic foster care, group homes and child abuse prevention, education and training (Childhelp Speak Up Be Safe). The Childhelp National Child Abuse Hotline serves children and adults nationwide 24/7 through phone, text and online chat at 1-800-4-A-CHILD.
Childhelp Additional Learning Materials
Links:
Since our inception, it has been our goal to provide more than just a good service to the community; we aim to deploy standards that change families and move the culture. Of course our slogan is Where Change Is Possible! and here's why:
Our twofold approach of providing mental health services and community training/workshops has taken the industry by storm. Simply put, individuals and families need more than just a worker assigned to them or their family; they need skills and resources to help guide them to a more successful outcome. We are so passionate about this model that we refuse to charge our clients to attend any of our workshops or training opportunities.
Our "Where Change Is Possible!" slogan is undergirded by our mission statement: to change the culture of behavioral health through a higher standard of service delivery. This literally means we have a vested interest in affecting the way our culture perceives mental health services; ultimately improving access to services for millions who need it.
Links:
Tucker Pavilion is a safe haven and treatment center for children, teens, adults and seniors who need mental health care. We are located in Chippenham Hospital, which ensures we are able to offer a full range of inpatient, outpatient, partial hospitalization and emergency services.
For more information about Tucker Psychiatric Pavilion's behavioral health services or for help finding a doctor, call our free, 24/7 Consult-A-Nurse line at (804) 320-3627 (DOCS).
Links: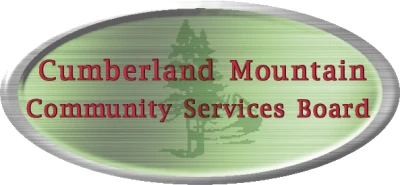 As one of 40 Community Service Boards in Virginia, we offer a comprehensive array of services in child and family, intellectual disability, mental health, and substance abuse.
CMCSB is a very progressive and innovative agency operating more than twenty locations within the three counties. We also are one of the largest employers in Southwestern Virginia, with approximately 480 full-time and part-time staff, including employment of individuals receiving services.
Many of our programs have received local, regional, state, and national recognition for innovation. We have also received attention for our leadership in regional efforts in coordination with other Community Services Boards, area agencies on aging, public health departments, and local school systems.
Our programs impact newborn infants to the elderly, and involves individuals with every possible mental health, substance abuse or intellectual disability diagnosis. Our Prevention Programs highlight creative approaches with the youth of our area.
Links: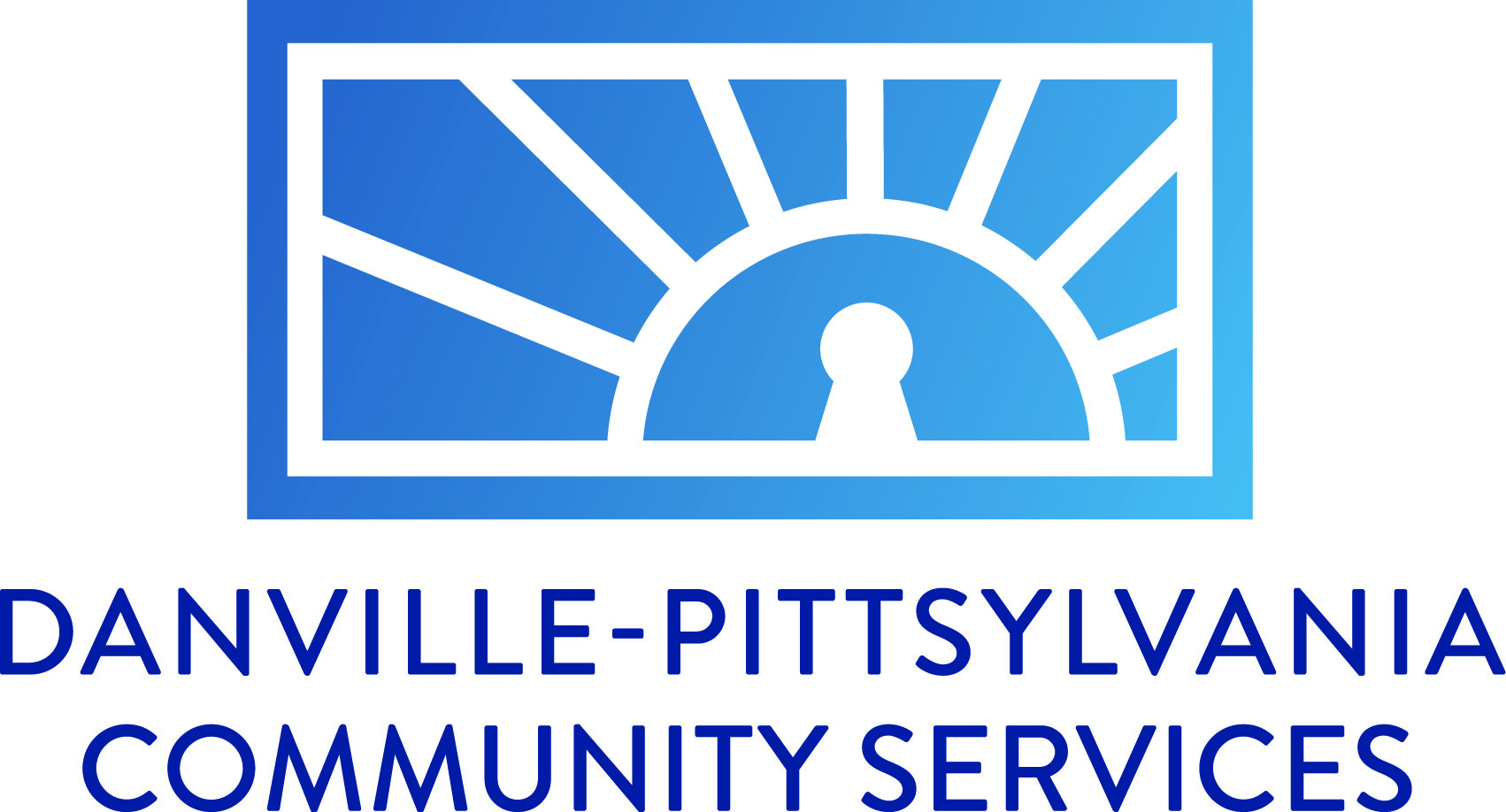 Danville-Pittsylvania Community Services, created in 1972 by a joint resolution of Danville City Council and the Pittsylvania County Board of Supervisors, is the Community Services Board that provides mental health, developmental, substance use, and prevention services to the citizens of our City and County. A 15-member Board of Directors, which is appointed by Danville City Council and the Pittsylvania County Board of Supervisors, establishes policy and direction for the Agency. The Board of Directors contracts with its Executive Director to lead, direct, and supervise the Agency's day-to-day operations. Today, Danville-Pittsylvania Community Services has grown to be a large employer in Southside Virginia, with nearly 300 staff members and an annual operating budget in excess of $23 million dollars. In Fiscal Year 2020, our Agency directly served more than 5,000 individuals through more than 50 unique programs in behavioral health and developmental services. Prevention services reached more than 20,000 citizens of Pittsylvania County and Danville City.
Danville-Pittsylvania Community Services is a growing organization with a rich history of community service that strives to unlock the potential for growth and recovery in the individuals we have the honor and privilege to serve.
Links:
First Home Care offers a continuum of services that support, train, advise, educate, nurture and treat children at risk, adults, and their families, through programs in Virginia. We believe that individuals are best served and achieve the most positive outcomes if they remain in communities near their families and natural support systems. We help individuals and their families develop concrete skills that sustain them in their efforts to become productive members of society. We believe all individuals are capable of developing the necessary skills to achieve their goals and we help them succeed in this endeavor.
Our services can reduce the need for more costly and restrictive levels of care and placements, and target those children, adults, and families deemed "hard to serve" due to multiple system involvement or those with a history of multiple past treatment failures requiring access to an array of mental health services and supports. We have extensive experience and expertise in designing and delivering services within the child welfare, student court, mental health and education arenas. Our focus is on strengthening and preserving family unity through prevention and solution-based services.
Links:
Goochland Powhatan Community Services provides services for mental health, developmental Disabilities, and substance use disorders to the citizens of Goochland and Powhatan Counties. Please use the menu links above to learn more about our mission, our services, the Board of Directors, and to read our privacy notices.
Our mission is to promote and enhance the quality of life through innovative, comprehensive services to all residents and the greater community of Goochland and Powhatan Counties. We provide a continuum of community based education, prevention, crisis intervention, counseling, and rehabilitation to individuals, families, and groups in need of mental health, intellectual disability, and/or substance use disorder services.
Links:

Grafton Integrated Health Network is a multi-state behavioral health care organization serving children, adolescents, and adults with complex behavioral health challenges.
With 60 years of clinical experience and data in behavioral health and intellectual disabilities, Grafton is uniquely qualified to deliver improved outcomes. We often take – and, based on clearly defined indicators, are successful with – the most challenging clients, many of whom have a co-occurring diagnosis.
Grafton collaborates with communities, families and other health care organizations to provide the best possible care and achieve better outcomes.
Links:
For more than 45 years, the Hampton-Newport News Community Services Board has provided the highest quality of behavioral health services to residents of the cities of Hampton and Newport News, Virginia.
Our agency offers a comprehensive array of programs for both children and adults who are living with mental illness, developmental disabilities and/or substance use disorders.
The Hampton-Newport News Community Services Board is the premier provider of behavioral health care and intellectual and developmental disability services. We are recognized throughout Virginia for our leadership, excellence and commitment to service. We earn this distinction by creating a community where people can find their own strength and become self-determining.
To provide a comprehensive continuum of services and supports promoting prevention, recovery, and self-determination for people affected by mental illness, substance use, and intellectual and developmental disabilities and advancing the well-being of the communities we serve.
Links:
We serve people experiencing the effects of or at risk for mental illness, developmental disabilities and substance use disorders and children with developmental delay. Henrico Area Mental Health & Developmental Services promotes dignity, recovery and self-sufficiency in the lives of the people we serve.
We offer Same Day Access to services, please contact our Access Services Call Center at (804) 727-8515 for more information.
In the event of a mental health or substance use crisis, our Emergency Services personnel are available 24/7. Please call (804) 727-8484.
Links:
Founded in 1877, Retreat Doctors' Hospital, Richmond's oldest hospital, has remained committed to providing compassionate, patient-centered for over 140 years. Through decades of planning to meet the growing needs of the Richmond community, our core values have remained the same: Above all else, we are committed to the care and improvement of human life.
Links:
Founded in 1937, MHAV is the oldest mental health advocacy organization in Virginia. We have been associated with our national affiliate since 1951, and we work closely with service providers and peers to complement an individual's recovery. Our programs include educational retreats for people of lived experience with mental health and/or substance use issues and trauma who are now on a recovery path; a Warm Line telephone service for anyone in Virginia who needs a listening ear or wants a service referral in the state; a professional development network to support Virginia's peer recovery specialists; and expand advocacy and educational campaigns that promote the voice of people with lived experience to change public policies for the betterment of all Virginians' lives.
MISSION: To educate, empower and advocate on behalf of individuals, communities and organizations to improve mental health and reduce the conditions which impede mental wellness.
VISION: MHAV's vision is that all people in Virginia achieve optimal mental wellness.
Links:
The Mental Health Association of Fauquier County is a grassroots, nonprofit organization with a long history of advocating for high quality and accessible mental health services in Fauquier and Rappahannock counties.
MHAFC's core mission is to increase awareness of mental health issues and resources, to decrease the stigma that sadly is often still associated with mental health challenges, and to assure timely access to treatment and supports when needed.
MHAFC seeks to be a catalyst for change by collaborating with many other local organizations and engaging the whole community to promote mental wellness for all.
Links:
Jack and Jill of America, Inc. is a membership organization of mothers with children ages 2-19, dedicated to nurturing future African-American leaders by strengthening children through leadership development, volunteer service, philanthropic giving and civic duty. The families of the Richmond Chapter are an integral part of our vibrant African-American community. This program year we will continue to keep our mission of developing leadership skills in our youth, volunteer service, philanthropic giving and civic duty in the forefront as we Dream B.I.G.. The past year brought much uncertainty to our community, however, we will continue to Build relationships, Invest in our children and communities and Give and share our time and resources. These changing times call for nothing less. We have Stepped into 70 with grace and class and are not looking back.
Links:
The Lighthouse team is excited to work with you! We know that life is often difficult, and we are passionate about helping others. Our team of mental health clinicians are committed to helping you reach your goals. We look forward to partnering with you on this journey of personal growth and healing.
When you are surrounded by darkness, we will help you find the light.
At Lighthouse, we believe that when we have self-worth and the right tools to get through life's often challenging journey, we get closer to achieving our own destiny. Lighthouse focuses on self-worth and teaching evidence-based skills that help improve the overall quality of life for every individual that is committed to services. Our programs are designed to empower individuals with emotional, behavioral and social needs so that they can find happiness and fulfillment. We advocate for all individuals that we serve while teaching them the skills to advocate for themselves. We tailor treatment to each individual's specific needs with the goal of autonomy. We are staffed with professionals who use person-centered and evidence-based approaches that foster partnerships with individuals that lead to healthier, happier lives.
Links:
Macaulay & Jamerson is a boutique law firm with a nationally recognized government relations and health care practice. Our focus on excellence, integrity, and results has resulted in a client list which includes Fortune 100 companies, national trade associations, and leading nonprofit organizations. Most of our clients have been with us for over 10 years.
In 1998, we began lobbying for health care providers at the Virginia General Assembly. Our health care practice grew out of those relationships, and our expertise has deepened with each referral from our long standing clients. Today a broad range of sophisticated health care providers, manufacturers, and payers rely on our unique understanding of the interaction of health care policy, politics, and law.
Government relations is a major focus and strength of our firm. We are enthusiastic about working with governors, legislators, state employees, and other stakeholders to develop sound public policies in Virginia. With offices located just a block from the Capitol, we are a constant presence at the General Assembly Building and nearby agencies. Our diverse mix of clients ensures that we are always building new relationships and deeper expertise. We are proud of the many uphill battles we have won with our clients and the skills we have gained from those battles.
Links:
The mission of the Middle Peninsula-Northern Neck Community Services Board is to provide comprehensive clinical and support services to those who need us.
We measure and assess their needs, plan for their effective treatment, and assemble the necessary resources to ensure that our services are the best they can be. We seek the participation and consent of those we serve.
We inform and educate the public about the nature of disabilities and the services we offer to help those with disabilities attain their personal goals. We actively advocate for the prevention of emotional and developmental disabilities, while promoting awareness of the dignity and value of those with such disabilities.
We maintain the highest professional standards, performing our services with competence, compassion, patience, and fairness.
Links:
National Counseling Group has been the most trusted provider for Home-Based and Community services in Virginia since 1993. Through the years, our dedication to excellence, results and innovation has resulted in becoming the leading provider for mental, behavioral, and substance use services.
Our dedication to the individuals we serve and the communities in which they live is the foundation for everything we do. Through our unique CARE approach, passionate and knowledge staff, we are able to make an impact with individuals who need it most.
Links:
Your Total Flooring Solution
On the Spot, Inc. has been selling and installing new flooring and has vast knowledge to help customers select the right products for their lifestyle and budget throughout Richmond since 1991.
We are truly flooring experts and are referred by local realtors, property managers, interior designers and contractors. You can rest assured that we are the most trusted and reliable company for all your flooring needs.
Links:
It shouldn't be up to children to be resilient. It is up to all of us to protect and nurture children from the start.
With a special focus on trauma informed schools, PACT is dedicated to fighting for all children, giving them healthy safe, nurturing environments and connected relationships.
Links:
In 1972, the local governments of Planning District 9 (Culpeper, Fauquier, Madison, Orange, and Rappahannock) formed the Rappahannock-Rapidan Community Services Board. At this same time, the Planning District Commission recommended that the newly formed Community Services Board also provide services under Title III of the Older Americans Act. These events formed and created a combined area agency on aging and community services board – a unique organization at its inception and it continues to be the only such combined agency in Virginia. Its combined statutory mission rests with its Area Plan for Aging Services (Federal Older Americans Act), and Virginia Code 37.1 through its Performance Contract with the Virginia State Department of Behavioral Health and Disability Services.
In 2011, we updated our name to "doing business as" Rappahannock Rapidan Community Services (RRCS).
Links:
Richmond Behavioral Health Authority (RBHA) is licensed by the Virginia Department of Behavioral Health and Developmental Services and is the statutorily established public entity responsible for providing mental health, intellectual disabilities, and substance abuse and prevention services to the citizens of the City of Richmond. Services are provided directly by RBHA staff and through contracts with private providers in the community.
RBHA was established in July 1996 by resolution of the City Council of the City of Richmond. Prior to that time, RBHA's services were included as part of City government. The Authority stands as an independent quasi-government entity, governed by the Board of Directors through the Chief Executive. Funding is received through fees from consumers, the Commonwealth of Virginia, local and state grants, and the City of Richmond.
In FY2019, RBHA provided critical behavioral and primary medical services to nearly 13,000 individuals – that's over 5% of the population of the City of Richmond. Approximately 30% of RBHA consumers have no Medicaid, insurance, or other means of paying for vital services.
RBHA also serves as the fiscal and administrative agent for an array of programs that serve all seven Community Services Boards in the central Virginia region. The participating CSBs in Region 4 are Chesterfield, Crossroads (Farmville area), District 19 (Petersburg area), Goochland-Powhatan, Hanover, Henrico Area, and the RBHA. These programs have proven to fill critical needs throughout Region 4 and have been growing tremendously in recent years.
Links:
Riverside Health System is here for you when you need it most. Our team is focused on compassionate, collaborative care — designed just for you. We offer a comprehensive span of services, from birth of a child through end of life, touching more than 2 million people each year. Our care is integrated, allowing us to work together seamlessly across our network to support you in health, illness, recovery and wellness. We offer some of the most medically distinguished clinicians in the country, along with advanced technologies, in many convenient locations right where you live and work.
Our mission to care for others as we would care for those we love drives us to support a number of health, education and community programs.
Links:
A Village Youth & Family Service Inc. (AVYFS) is a community-based behavioral health and developmental service agency committed to providing individuals with the highest quality of emotional, behavioral and developmental care. We were founded in 2013 by Dr. Khidhra S. Poole in the Richmond Virginia area out of a desire to provide quality services for children, adults, and families in Virginia. Since our start we have assembled a team of behavioral health professionals who have the education, experience and training to support families in addressing many of life's most difficult challenges.
Whether a person is exhibiting difficult behaviors that are disruptive to the family, an individual is in crisis, an individual is in need of support with managing activities of daily living or the family finds itself in a challenging situation that they are unprepared to handle alone, we provide a diverse set of services designed to provide support and guidance to the whole family.
Links:
The mission of the Virginia Association of Community Services Boards is to achieve a publicly-funded system of quality public and private services in Virginia that:
Is ultimately responsive to individuals with behavioral health and developmental disability service needs, and their families.

Focuses on community-based supports for individuals with behavioral health and developmental disability service needs.

Ameliorates and prevents disabling conditions.

Promotes independence, recovery, behavioral health and education of the public about the needs of individuals with behavioral health and developmental disability service needs.
Links:
The Department of Human Services provides Virginia Beach citizens the opportunity to achieve the highest level of self-sufficiency, safety, and quality of life possible, through an array of coordinated services delivered in a climate of dignity, respect and accountability.
Links:
At Warrenton Toyota, we are proud to offer quality Toyota cars, trucks and SUVs to drivers around Warrenton, Virginia. Whether you are looking to buy a new Toyota or service your current one, we are here to help you with all of your automotive needs. With our knowledgeable sales team and expert service technicians, we want you to always leave our dealership completely satisfied. Our mission is to provide you with an enhanced ownership experience. That's why we always strive to exceed expectations and standards every single day, with every single customer.
New Toyotas and Used Cars Near Culpeper, VA With our large selection of new Toyota cars, trucks and SUVs, you are sure to be able to find your new Toyota at Warrenton Toyota. Whether you're looking for a stylish new Camry or adventurous RAV4, we can help you decide on the perfect trim and more. If you're looking for a used Toyota or other make, our dealership has a large selection of quality used vehicles. We are also proud to offer convenient service hours and complimentary Wi-Fi to make our guests as comfortable as possible while we quickly service their vehicle. Schedule your service appointment with us online now!
Links:
Today, Wawa is your all day, every day stop for fresh, built-to-order foods, beverages, coffee, fuel services, and surcharge-free ATMs, and Boundless Convenience™. A chain of more than 850 convenience retail stores (over 600 offering gasoline), Wawa stores are located in Pennsylvania, New Jersey, Delaware, Maryland, Virginia, Florida, and Washington, D.C. The stores offer a large fresh food service selection, including Wawa brands such as built-to-order hoagies , freshly brewed coffee , hot breakfast sandwiches , built-to-order specialty beverages , and an assortment of soups, sides and snacks .
Our mission is to provide and promote quality, cost-effective and community-based services that will enable persons affected by mental illness, developmental disabilities and substance use disorders to live productive and satisfying lives.
Links:
Community Sponsors:
In-Kind Sponsors: